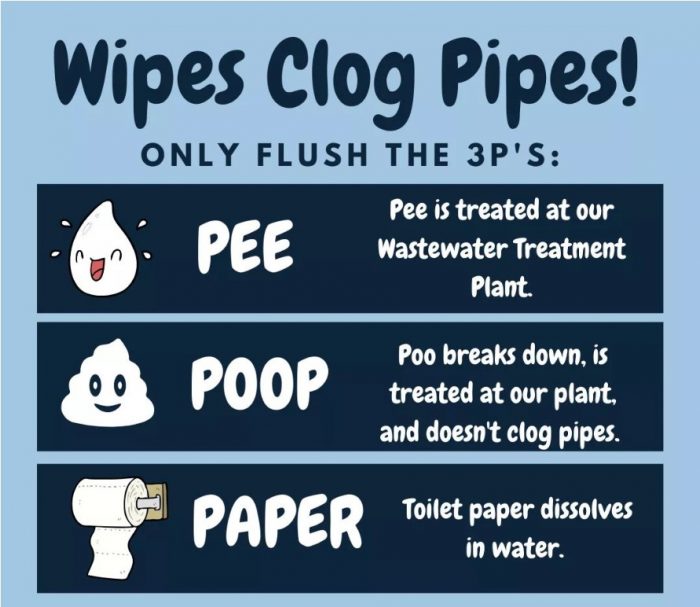 At South Platte Water Renewal Partners, we understand the current challenges of spending more time at home and the possibility of running short on necessary paper products.  During this time, please remember what is best for your personal plumbing system and the City's sewer infrastructure by only flushing the 3 P's:
Pee: Pee is treated at our Wastewater Treatment Plant.
Poop: Poo breaks down, is treated at our plant, and doesn't clog pipes.
Paper: Toilet paper dissolves in water.
Thank you for your continued stewardship of your pipes and our process.  Stay safe and healthy.